Berlin
Balancing between tradition and modernity. It is precisely its contrasts and relaxed character that attract artists from all around the world. Berlin is not a city, it is a lifestyle. Exciting, creative and extravagant. That is Berlin, the interior inspired by this German metropolis.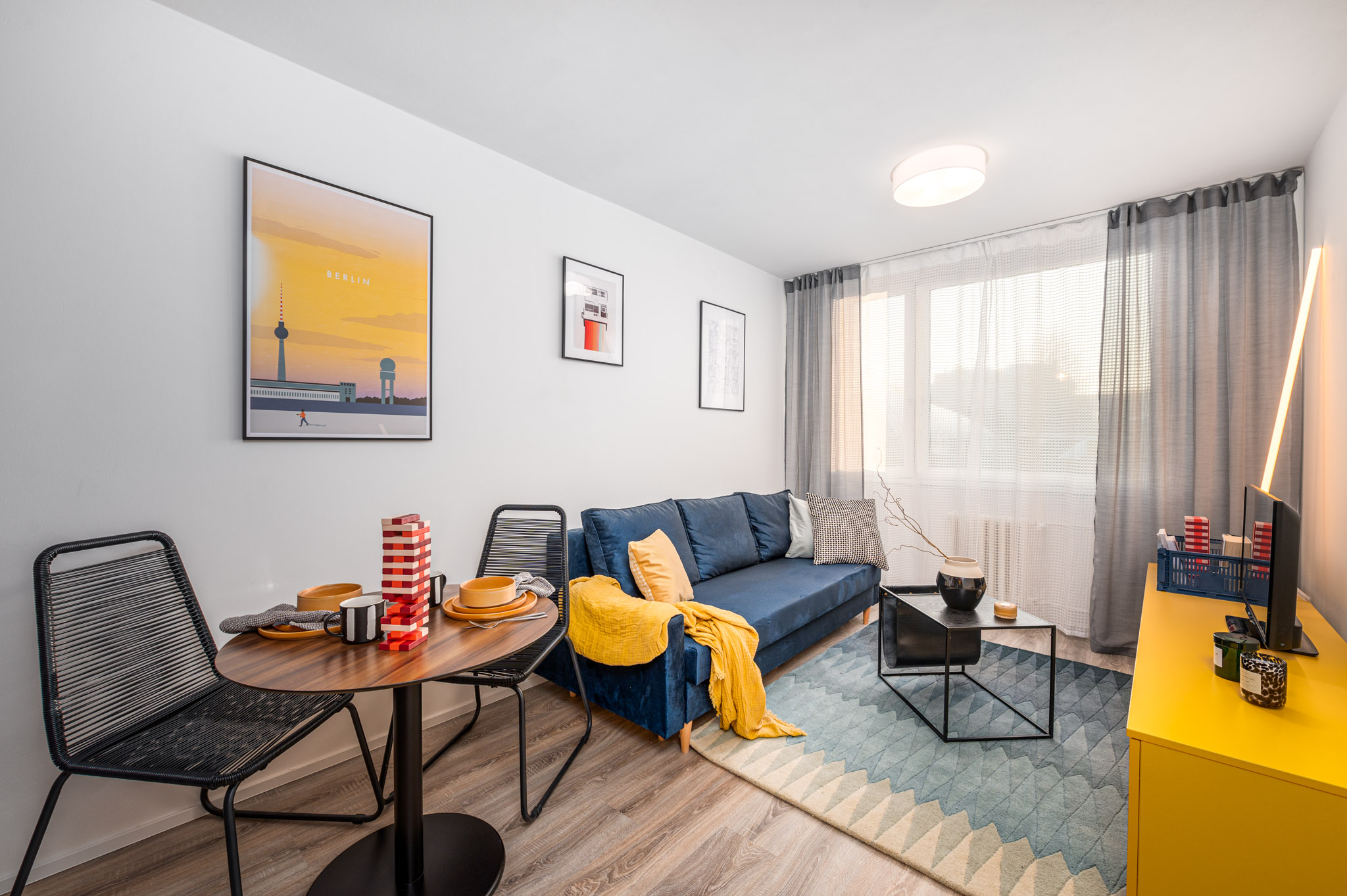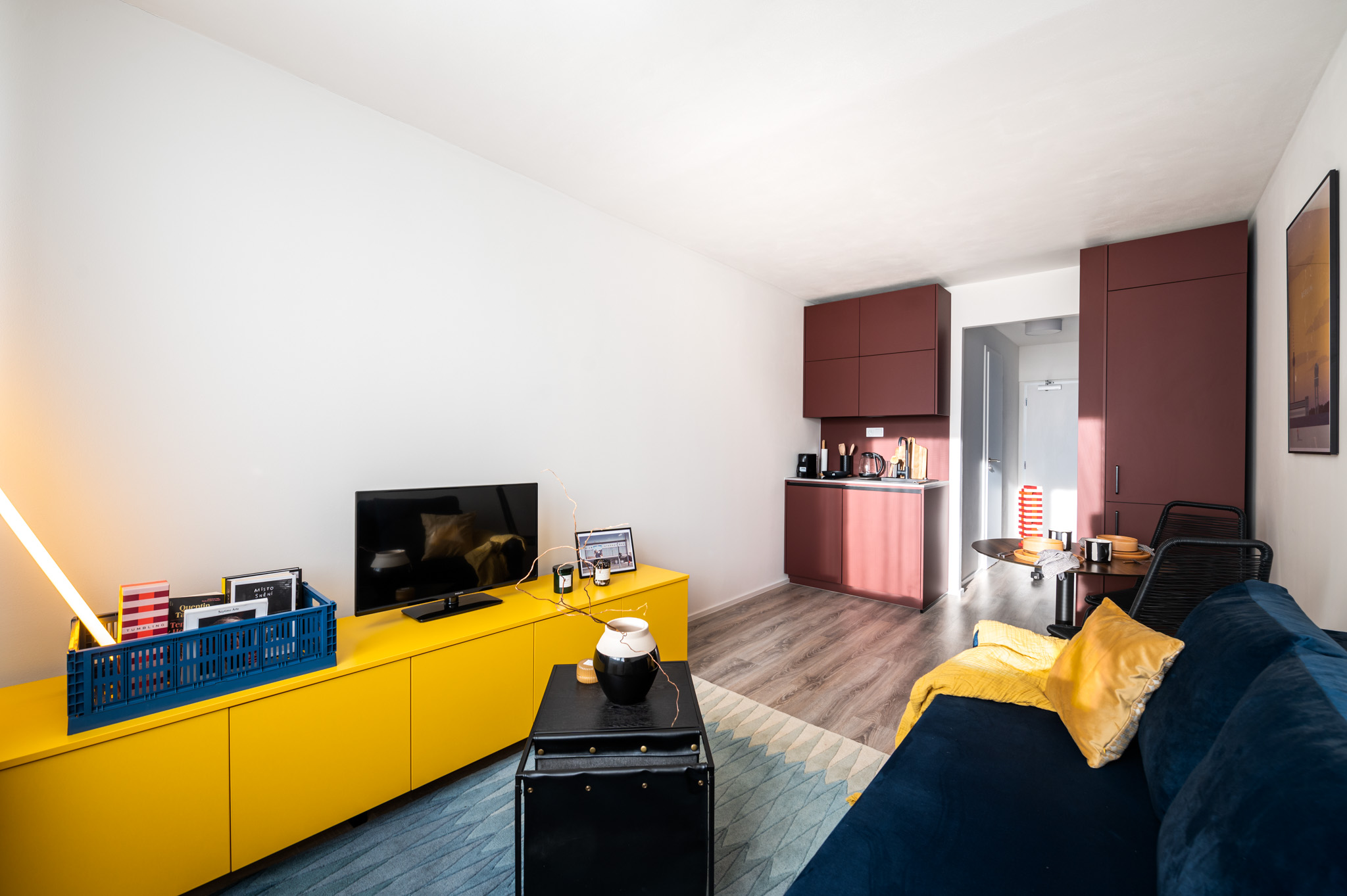 Housing style BERLIN
Get inspired!
A space full of possibilities opens up. Just enter. The Skyline´s units are available in Fit Out standard, so you can imprint your own distinctive style on furnishings and furniture. Draw inspiration from the energy of three unique European metropolises. They breathe elegance, comfort and creativity.
Prague, Oslo, Berlin. Each city is different, each resonates in emotion, mood and atmosphere. It's a feeling thing, just like housing. Choose your style and get inspired by the Skyline's sample units. The one-of-a-kind design materializes the vision of the perfect home.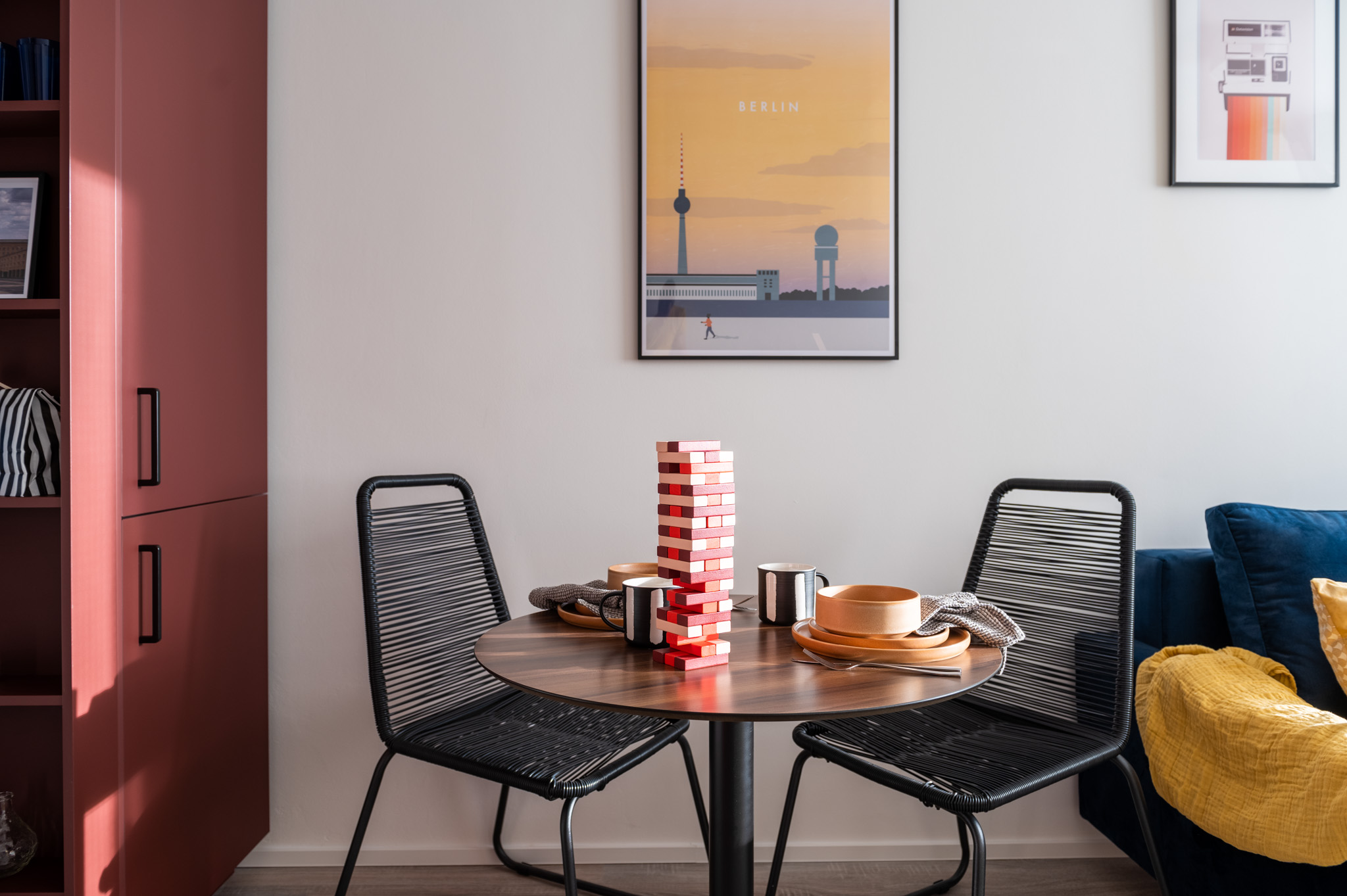 Maximum use of the space
Skyline offers a total of 227 units with layouts of 1 room+kitchenette and 2 rooms+kitchenette, with a typical floor area ranging from 22.6 m2 to 48.7 m2. Another surprise is twelve sophisticated offices. If you purchase an office, you can easily separate personal and work space. This also allows shared coworking, available to all Skyline residents. Select units have a cellar directly on the floor or cellar stalls on the 1st sub-floor. The Skyline premises also offer parking spaces for cars and for motorcycles.
show all units
Standards
The accommodation unit in the Fit out standard is only finished up to the final surfaces, including sanitary ware, and contains the preparatory points for the kitchen installations. If you purchase the unit early, you will have the opportunity to choose from several finishing standards. The furniture and interior furnishings are then entirely at the new owner's discretion. The Skyline concepts Prague, Oslo and Berlin offer a great deal of inspiration. Each interior tells the story of its owner. It is up to you whether you prefer the refinement of Prague, the fine-tuned Oslo or the creative Berlin.
Rádi Vám sdělíme více informací k jednotce